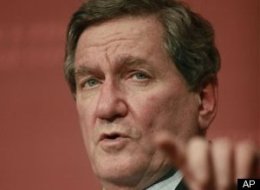 Richard Holbrooke has died after complications of 21 hour surgery to repair a torn aorta.  He has served under every Democratic president since JFK.  The Washington Post reports:
…that Holbrooke's last wordscame just before the 21-hour operation.  As Holbrooke was sedated for surgery, his final words were to his Pakistani surgeon, family members said: "You've got to stop this war in Afghanistan."
Those are powerful words coming from a man who has brokered many difference peace accords between countries.